The Americans Soccer Club is the original and only organization based out of the Northern Highlands region providing competitive year-round soccer for all children.
We are a community-centered, volunteer-driven, and non-profit organization dedicated to developing important life skills such as decision-making, teamwork, personal responsibility, proper nutrition, physical fitness, and a strong mental attitude for youth soccer players.
Learn more about the Americans Soccer Club
The Americans Soccer Club, or Americans SC, was established in 1976 and has a deep rooted history within the Northern Highlands region. Most children in our community represent the home towns of Allendale, Ho-Ho-Kus, Saddle River, and Upper Saddle River, but about 500 children call the club theirs in up to 25 nearby towns such as Mahwah, Montvale, Midland Park, Oakland, Park Ridge, Ramsey, Ridgewood, Waldwick, Westwood, Wyckoff, Woodcliff Lake, and New York state.  Read more on our About us page.
Boys High School Americans Tryouts!
We will be having our Boys High School Americans tryouts Monday 12/4/23 and Wednesday 12/16/23 at the USR Turf Field (1 Lake Street)
Freshman and Sophomores 5-6:30 PM
Juniors and Seniors 6:30-8 PM
Register here.  Please email Coach Wallace at [email protected] with any questions.  
Winter 2024 Offerings for Club Players:  Futsal, Supplement, Keeper Training
We are excited to announce our winter offerings that will start in January 2024 for our Americans Soccer Club competitive travel team players! See below for information on Winter Futsal, Winter Supplement.  
Winter Futsal: open to U8-U15 Americans Club Players only, these dedicated sessions will sharpen your child's foot skills and improve their touch with this fast-paced, indoor, small-ball game. Sessions are split by age, boys on Mondays and girls on Thursdays, with each session capped at 12 registrations. We will have a waitlist for those that can't get in, and will consider opening additional sessions if interest warrants it. For more information and to register click here.
Winter Supplement: open to U8-U15 Americans Club Players only, for those looking to add an extra traditional soccer practice to their training schedule, we are offering a one hour supplement on Fridays at the SuperDome. This program will be split into two age groups running at the same time, each capped at 16 participants.  For additional information and registration click here.
Regular Winter Keeper training for current and aspiring goalies will be held beginning in January, details to be released soon.  
Winter Select Keeper Academy
The third annual Winter 2024 Select Goalkeeper Academy begins in January.  This program is open to both current Americans and external keepers from other clubs. External keepers may be asked to tryout. All who are interested are asked to register, but only a select few will be accepted into the optional rotational program.  For additional information and registration click here.
Winter 2024 Young Americans
Open to 2016-2018 birth year, Coach Bryan and Coach Patrick will continue to train our youngest Americans to solidify foundational skills and add new ones. These sessions are conducted indoors on Wednesdays, capped at 16 per session.  For additional information and registration click here.
AMERICANS TEAMS ARE FORMED FOR FALL 2023-SPRING 2024
Thank you to everyone that participated in our tryouts.  We are excited about our Americans teams and look forward to a great year.  Please email [email protected] for more information or with questions.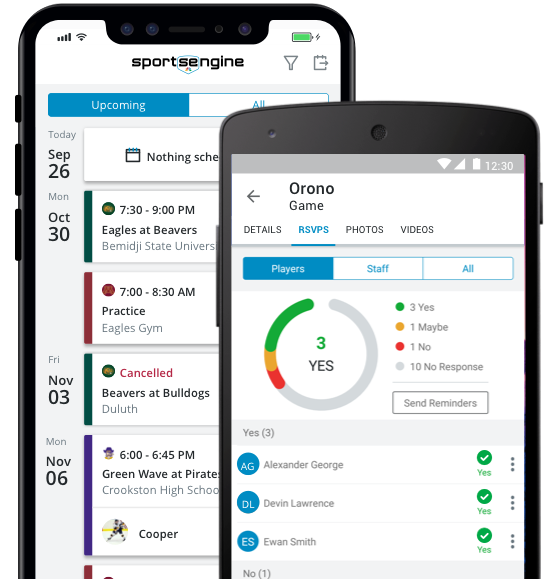 Parents stay connected with our mobile app
Our Purpose Extends Beyond Soccer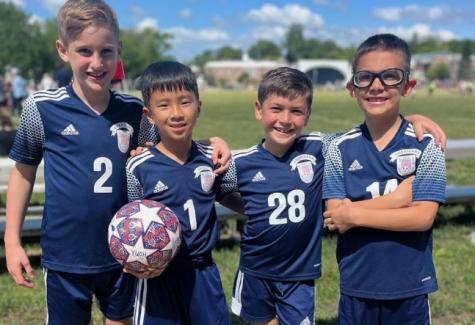 Our club has several teams available for all age groups between U4 - U19. Learn more about our programs and register for a team.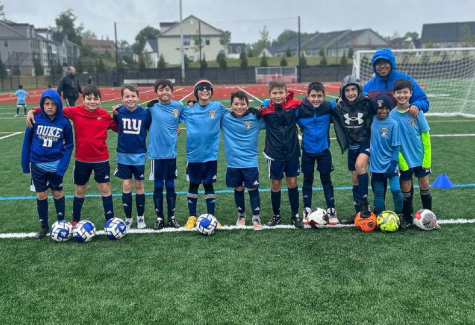 Looking for additional training to help improve in soccer and beyond? We have summer clinics, futsal, goalie camps, and even virtual training!