The Americans Soccer Club is home to some of the best & brightest youth soccer coaches around. Our diverse team takes their experiences from all of the world to help enlighten ASC players. See our list of experienced coaches, their credentials, coaching philosophies, and more.
Coaching & Job Opportunities
Interested in becoming a coach for The Americans? Contact [email protected] for more details!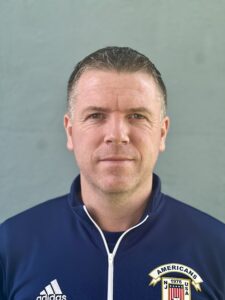 Director of Coaching, B11 Premier (NCSA), G15 Select (EDP), G14 Premier (NCSA), G13 Select (NCSA)
Born Shrewsbury, England. A dual citizen US/UK
Represented Aston Villa & Manchester City Youth Academies, played for Liverpool University.
Holds FA, USSF & NSCAA coaching qualifications, Masters degree in Education, combined bachelors degree in Health and Sport Science.
Coached nationally ranked Americans SC teams, Assistant coach for Montclair State University Women's team in consecutive years qualified for the NCAA National Tournament. 
Philosophy
I have a holistic approach to all round player development. A development program where players can learn in an environment free from pressure of outcome, but a focus on process and performance. I encourage a mindset where a player is open to making mistakes and learning from those experiences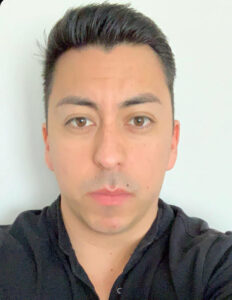 B11 Select (NCSA), B08 Select (playing B09 NCSA), G10 Select (EDP), G10 Premier (NCSA), Young Americans Coordinator
Born in Quito, Ecuador.
Holds USSF License  & United Soccer Coaches National Coaching Diploma, Doctorate degree in Physical Therapy, currently enrolled in a Masters degree in Special Education, bachelor's degree in Biology, and Minor in Psychology.
Bryan began playing competitive soccer in Ecuador youth academies before playing Highschool soccer. While focusing on his studies during College, Bryan became an assistant coach for NJ Crush FC. 
Bryan is the current Managing Director of Elite Soccer Academy (ESA) and has over 10 years of coaching experience training multiple-level travel youth teams. Bryan has coached multiple American SC teams; winning multiple flight divisions among different age groups in NCSA and EDP. 
Philosophy 
"To help develop soccer players in a nurturing safe environment while helping them achieve success on and off the field. It is important to me that my players feel safe practicing their soccer skills and making mistakes. Soccer is more than winning or losing, I want my players to learn life lessons from playing the sport we love. I am a responsible, caring, and involved coach that puts players first and motivates them to help them achieve their individual goals."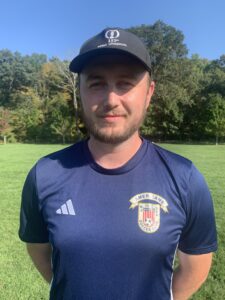 B10 Select (EDP), B10 Premier (NCSA)
I'm originally from a town called Birkenhead, just outside the city of Liverpool in the northwest of England. 
I have been coaching for 16 years at this point (April 2007 is when I started, when I was 15). I was originally working for a professional football club called Tranmere Rovers in the Academy as well as working for Cheshire FA which is the governing body of the area I am from. 
I love and adore this sport more than most other things but I have plenty of other interests, such as golf, going to gigs, dogs, travel. 
I've been in and out of the country since 2013, so a little longer than the 9 months I originally intended to stay.  My wife and I just spent a year travelling the world now we are back in the US to continue with our normal lives. I've been married to my wife Donna since 2017.  I'm a dual citizen between the US and the UK.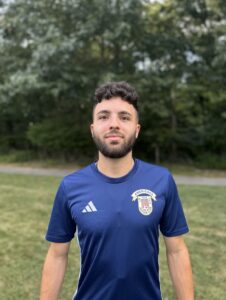 Born and raised in New City, New York, Nick began playing competitive soccer in high school when he went to Don Bosco Prep. After a few years of training, he was recruited to play at St. Thomas Aquinas college where he became captain and helped lead the team to a top 6 ranking in the North East Region. Shortly after playing college, Nick quickly grew a passion for coaching.
Philosophy

"Coach your team to the strength of its players. I believe every kid stands a chance to grow as a person and an athlete through the game of soccer. My goal is to create a strong foundation for his players while providing them with unique opportunities and experiences along the way."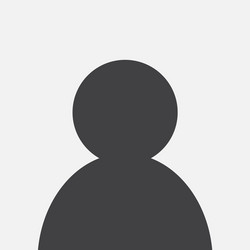 B12 Premier (NCSA), B09 Premier (NCSA)
I have been involved in Youth Soccer and Sports Coaching now for many years. I graduated with a degree in Sports and Exercise Science from Liverpool John Moores University and went on to complete my masters in Education, becoming a Physical Education teacher.
I taught Physical Education in the UK full time for nearly 10 years, which allowed me to work with girls and boys aged between 10 – 16 years. Over this time I ran the school soccer program as well as leading the local district and county program, which involved working with the best soccer players in the region, some of which went on to playing in the professional game.
Since June 2011 I have been involved in residential summer camping and from September 2014 I held the role of Camp Director at residential summer camp in Pittsburgh. This specifically involved designing and leading an active program for up to 250 children and approximately 120 staff members.
I have a huge passion for Soccer, having played and coached for the majority of my life. If we end up chatting you'll no doubt get to hear about my love for Newcastle United, a huge soccer team in the English Premier League!"
Coaching Philosophy 
"My personal coaching philosophy is rooted in the development of all players, technically and tactically as well as strongly focusing on social and emotional development within a strong team setting. I believe that providing a challenging and stimulating environment will allow players to reach their full potential, achieve success on the field and ultimately become life long soccer players for years to come".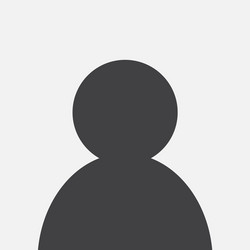 B15 Select (2009/2010, NCSA)
Coach Ray Hasan was born and raised in Long Island where he started to play soccer at the age of 4.   From that age on he continued to play through high school, college and lastly trained with the Semi Professional Team the "Long Island Rough Riders" under coach Jim McGeough who also coached Ray in college.  Coach McGeough played Ray as a sweeper due to his physical play, speed and knowledge of the game.    
In 1998 Ray became a NY State Trooper and for over 20 years he served the people of NY in several capacities including a road Trooper, an undercover investigator, ATF and DEA task force officers and a K9 Handler.  During this time Ray continued to play soccer with NY State Police Soccer team, the NYPD soccer team and various men's teams in the Tri State area.  
After retiring from the NYSP Ray became the head coach for the JV Boys at Northern Highlands.  For the past five years Coach Hasan has lead the boys to 2 division titles and has qualified his team to the County Playoffs every single year.  Coach Hasan works on his player's confidence and conditioning.  His theory is that once a player is confident and well conditioned they become unstoppable.  He believes in positive reinforcement but will always point out player's mistakes.  He enjoys watching these players grow, learn and become better athletes. 
Coach Hasan looks forward to working with the Americans which has been a stepping stone for the Northern Highlands Soccer program.   
Coach Hasan possesses a NSCAA state diploma coaches license, is also certified in First Aid, CPR,  AED, Narcan and First Aid for Severe Trauma (FAST).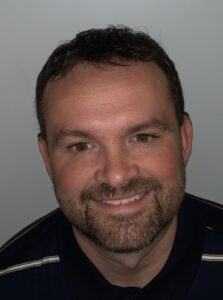 B13 Select (NCSA), G12 Select (NCSA), G12 Premier (NCSA), G11 Select (NCSA)
Player Development Academy Dalglish 
Montclair State University

College Coaching Experience
Montclair State University Women's Soccer Assistant Coach (D3)
Montclair State University Men's Soccer Assistant Coach (D3)
College of Staten Island Women's Soccer Associate Head Coach (D2)
St Thomas Aquinas Women's Soccer Assistant Coach (D2)

Club Coaching  Experience
NJ Crush FC – EDP League / USYS League / NPL League 
Cedar Stars Academy – EDP League / USYS League 
Parsippany Soccer Club – EDP League
Currently Hold USSF and NSCAA coaching qualifications

Philosophy 
"I am a passionate and energetic coach that looks to develop the player both individually and within the team. I try to challenge and bring out the best athletically of each player. To me, this means that a coach cannot use a one-size fits all approach. We must be able to individualize the approach in how we train and support each player. Encourage comfort with the ball and the confidence to use this skill creatively. Players will spend a lot of time with the ball at their feet and master the elements of the game. As their strengths and awareness grows, I will ask them to use larger spaces, see more of the field and pass the ball to teammates, who are in better positions on the field."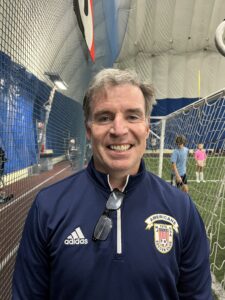 Coach Steve Ryan is the former boys varsity coach at Northern Valley Demarest High School where his teams consistently challenged for league, county and state sectional titles. Following his coaching tenure at Demarest, Steve was inducted into the Bergen County Boys Soccer Coaches Hall of Fame in 2014.
Coach Ryan is also the former assistant varsity coach at Immaculate Heart Academy where his teams won NJSIAA Parochial A State Championship in 2014, 2015 and 2017.
From 2019 to 2021, Coach Ryan was the girls assistant varsity coach at Northern Valley Demarest High School during which time the team won league titles and advanced to both Bergen County and state sectional semi-finals.  Coach Ryan was awarded the United Soccer Coaches High School National Assistant Coach of the Year for his work with the Demarest team in 2019.
Coach Ryan has extensive coaching experience in club soccer as well.  He was a founding member of Vikings FC in 2000 which created a feeder program for Northern Valley Demarest High School.  Since 2016, Coach Ryan has coached several teams in the Wyckoff Torpedoes soccer club, including the 2008 girls team which won the NJ State Cup in 2018 and 2019 and qualified for the USYS Eastern Regionals in 2019, 2021 and 2022.  
Since 2009, Coach Ryan has been a National Staff Member of the United Soccer Coaches (formerly NSCAA) where he has been a coach educator for the USC's advanced courses helping to develop the coaching skills of both youth and college coaches.  In 2020, Coach Ryan authored the association's rewrite of their Advanced National course.
Since 1994, Coach Ryan has been a full-time biology teacher at Northern Valley Demarest High School where he has taught all levels of biology including the past 15 years as the school's AP Biology teacher.
B09 Premier (NCSA), B08 Premier (NCSA), G09 Select (NCSA), G08 Select (NCSA), Young Americans
I am Patrick Trivino and have been playing the game since I was able to walk. Played 4 years varsity in high school as well 4 years in college. Once I graduated I started coaching in October 2009 and haven't looked back. I look to create a fun and learning environment for my players while instilling discipline.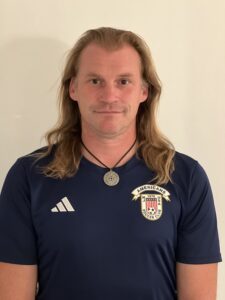 Goalkeeping Director, High School Coordinator, B12 Select (NCSA)
Wyckoff NJ
Playing Career:
Youth level: Wyckoff Torpedoes
3 state championships: u13, u14 and u15
Won the Virginian A flight at u14
Won the Al Dorriety A Flight at u15 
Attended Don Bosco Prep:
4 league championships
3 Parochial A State Championships
Awarded All-League, All-County and All-American Honors
Still hold the single season Shut-out record for the school
Still hold the most saves in a single game record.
Attended Fairfield University:
Runner up in the MAAC tournament in our 1st two seasons and qualified for the National Tournament
Coaching Career:
Don Bosco Prep: '00-'13
Head Assistant Varsity Coach/Head Goalkeeper Coach
Won 11 consecutive League Championships
Won 9 County Championships
Ramapo Highschool '13-18
Head Assistant Varsity Coach/Head Goalkeeper Coach
Won 4 Consecutive County Championships
Won 1 State Championship
4 League Championships
1 Undefeated season (4th time in Bergan County history)
Northern Highlands Regional: '18- present
Head Varsity Assistant/Head Goalkeeper Coach
1 Sectional State Championship
Past players have gone on to play at:
Seaton Hall, St. Peter's University, Mullenburg, Lehigh, Lafayette, Northwestern, Manhattan, Fairfield, Loyola, Columbia, NYU, St. Joseph's University, NJIT, Villanova, Princeton, Cambell University, Maryland, West Point. As well as the EPL, Bundesliga and current MLS players.
Holds USSF and NSCAA coaching credentials
Philosophy:
Creating a fun, hard-working environment where the players will be able to succeed. Setting expectations for each individual player while also cultivating a highly team centric environment. Teaching young players within the game that both team dynamics as well as individual skill is the key to success both on and off the field. That your success is a direct result of how hard you work. There are many ways to be successful, not just in wins and losses. If the individual is successful within the team dynamic then the team will be successful and the wins will take care of themselves.