Americans Soccer Club is a competitive team-based program for children between U8-U15. Boys and girls play seperately, and each age bracket may have multiple teams based upon skill levels.
These teams require each child to apply for tryouts.  NOT all players are guaranteed a spot, but the Club attempts to find spots for as many qualified players as possible.
Americans Team Expectations
The team will only be successful if all players are fully committed to the club over other activities
Professional trainers lead our Practices & Games
Practice and Game commitment

Summer:

 One week pre-season practices in late August

Fall & Spring:

 Northern Counties or EDP league — two 90 min outdoor practice/week — one weekend game

Winter:

 one 90 min indoor practice/week

Tournaments: 

2 tournaments (often on Columbus Weekend & Memorial Weekend); Additional optional tournaments at extra cost (depends on team GM).

Optional, other programs, NOT included in cost are detailed in our Camp and Clinics section.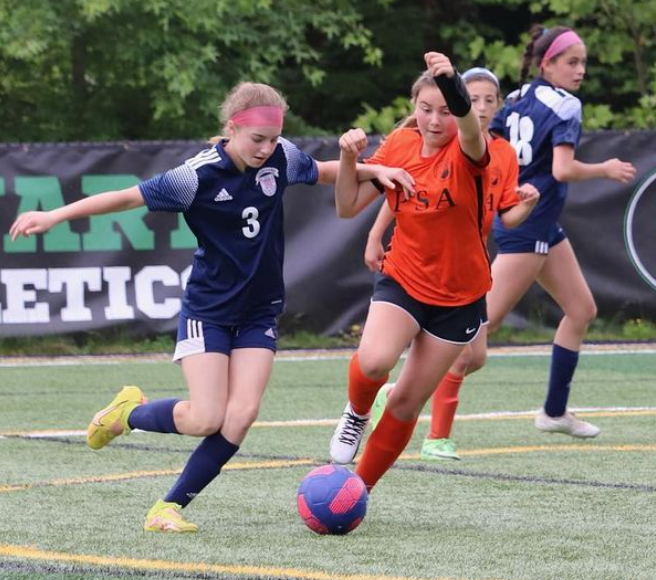 Fall 2023 - Spring 2024 Americans Teams
Each year we hold club team tryouts (for non-high school teams) during the Spring for the following Fall thru Spring Season.  Tryouts during the Spring 2023 are for the Fall 2023 – Spring 2024 season. 
Everyone that wants to join one of our Club TEAMS U8 thru U14/U15 next Fall 2023 MUST fill out the application found in the link below. Tryouts are open to players born in 2016 through 2009 (not in or entering high school).  
Tryouts for our Fall 2023 – Spring 2024 season completed in Spring 2023, however some teams are still accepting players.  You may request an off-cycle tryout by selecting the registration button at the bottom of the page after discussion with our Director of Coaching ([email protected]). 
If your child is entering or already in High School next Fall, check back in November for our High School team information.
Sex / Birth Year

ID

Teams

League

Coach

Bryan Amaya

Patrick Trivino

Patrick Trivino

Paul Harrison

John Wallace

Paul Harrison
The current program requires that all teams and players have full year commitment – all 3 seasons Fall, Winter, and Spring. Some teams may add optional additional activities for additional cost based on each General Manager.
*U15 may not be available and depends upon the number of interested 8th graders.